Servmold of Dallas Your
Certified Mold Remediation Company
Servmold of Dallas was founded by a group of north Texas local families and been a part of the Servmold corporate family since 2001.
Servmold of Dallas is a one-stop shop for cleaning, removing restoration, and repair of any water damage and mold damage in homes and commercial properties at the DFW Metroplex.
If you want only the top mold remediation contractors Dallas can offer give us a call today!
Call 214-935-1415 For Mold Restoration Service
Who To Call For Mold Removal?
Call Servmold, we are always ready for any type of mold project!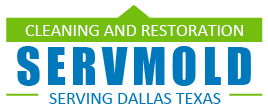 214-935-1415